JustSHAKE™ Fat Burner is one of the best fat burning supplements on the market. The powerful blend of ingredients in this product helps with boosting metabolism and enhancing the consumption of calories. The product contains three different blends that function independently to provide maximum fat burning results.
JustSHAKE™ Fat burner contains no artificial colors, GMOs, and additives. Furthermore, it comes from an FDA certified facility and tested by several third party laboratories to ensure its safety and effectiveness.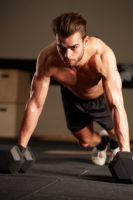 There are several different weight loss solutions in the market. This includes all sorts of drugs, pills, and supplements. However, they are not well-absorbed in the body and not all people interested in weight loss are able to consume these supplements in the pill or drug form. JustSHAKE™ has made the high-quality weight loss product in an easy-to-mix shake form to promote thermogenesis – a process by which your body burns energy in form of calories to digest and absorb food. It is the all in one fat burning supplement that contains the best combination of 3 different blends to reduce fat absorption, increase your metabolism, and help your body burn more fat for fuel.
JustSHAKE™ Fat Burner contains some of the finest weight loss ingredients. In fact, you could create a tremendously safe and effective fat burning supplement by picking constituents from its formula. Each of them affects metabolism and weight loss process in a slightly different way, but when combined together in the form of delicious shake, these ingredients can deliver significant yet powerful weight loss benefits – without causing any side effects for most users.
It includes the following proven blends to boost the metabolism and enhance the fat burning process in the body.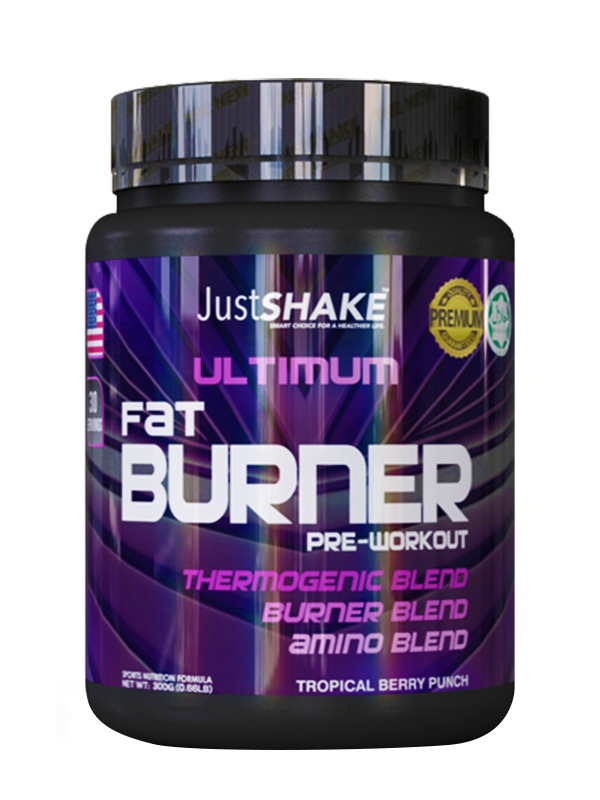 Thermo Blend – This blend includes three potent ingredients known to support weight loss by producing a robust thermogenic effect. These include Garcinia Cambogia Extract [1], Guarana Seed Extract [2] and Green Tea Extract [3].
Burner Blend – It includes multiple ingredients such as Gymnema Extract [4], Hoodia Gordonii Extract [5], Citrus Aurantium Extract [6], and others. Studies have proven that these herbal extracts promote weight loss by making you burnmore calories and helping your body burn more fat for fuel.
Amino Blend – As its name suggests, this blend contains muscle building ingredients that work together with other blends to aid in building lean muscle mass. Taurine [7] and L-Carnitine Tartrate [8] are the two main essential amino acids in this blend that are proven in various studies to work as a building block for muscle building proteins in the body.
For the best result, we suggest taking 1 serving of Fat Burner in the afternoon or 30-60 minutes before training. Each supplement contains 30 servings, enough for a month of supplementing. This fat burning supplement is ideal for both men and women interested in weight loss to help them achieve remarkable weight loss results in no time.
JustSHAKE™ Fat Burner is an excellent choice if you want to try a weight loss product that is safe to use, approved by the FDA, and deliver results in a few weeks . Moreover, our brand "JustSHAKE™" is serving you for many years with different health supplements and has earned an excellent reputation. The weight loss benefits this supplement offer are ideal for men and women who need to enhance their fat burning and boost metabolism.